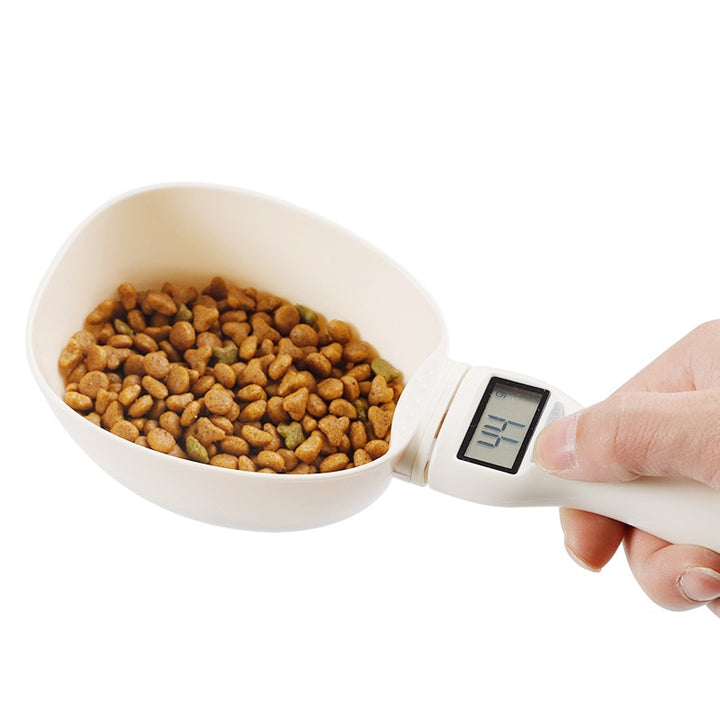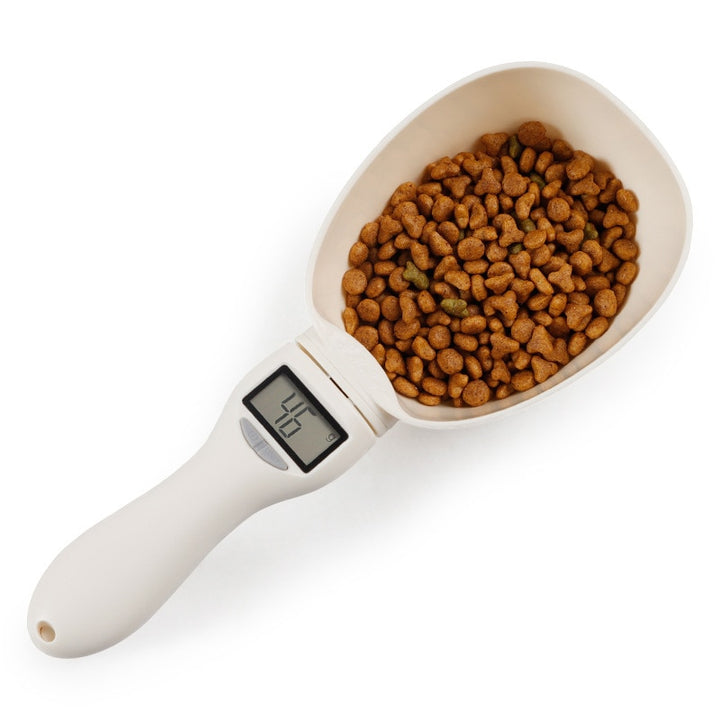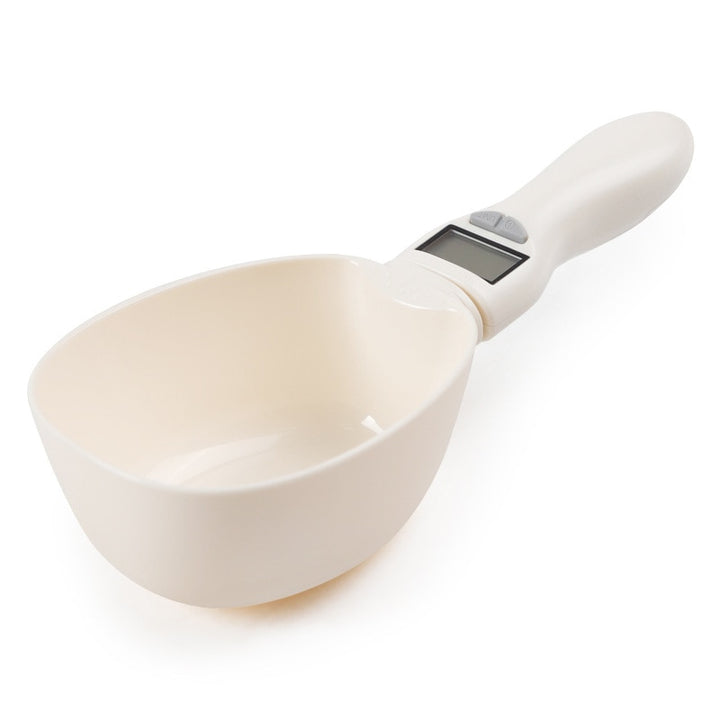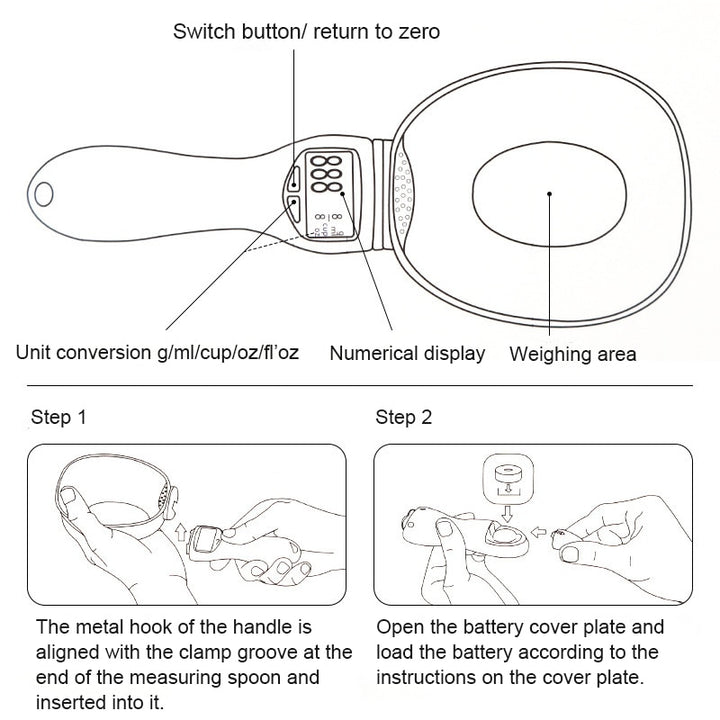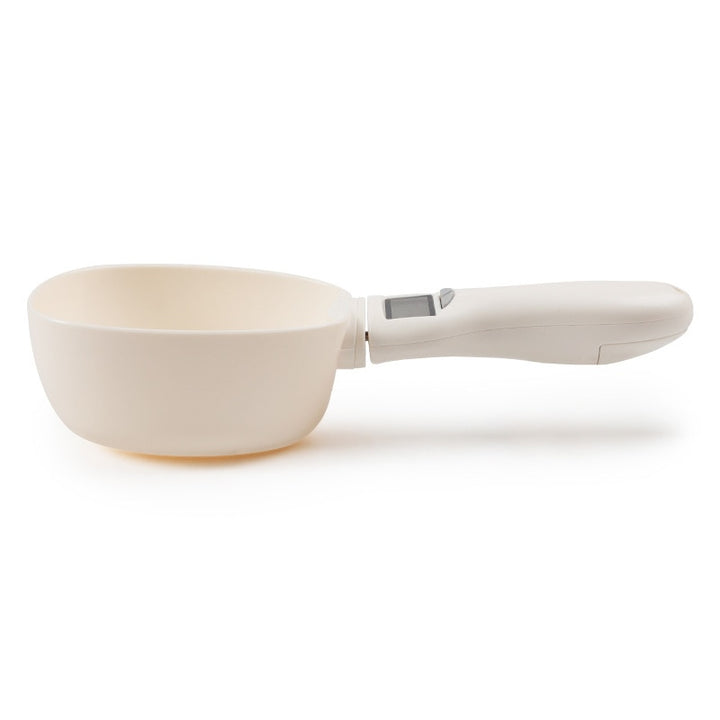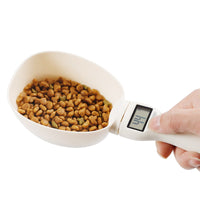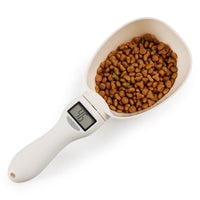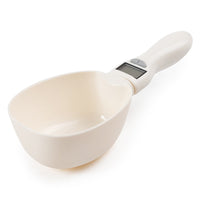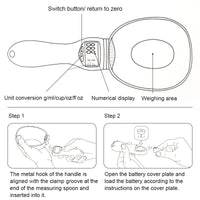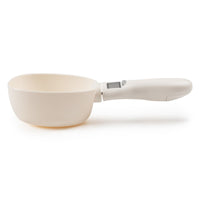 All orders are processed within 1 to 2 business days. Estimated shipping times may vary depending on location and dates, please allow up to 6 weeks for delivery.
Overview
Keep your furry friends adequately fed and hydrated on the go with this combination measuring spoon, scale, and serving cup.
Its easy-to-use design makes caring for your traveling buddy easy, ensuring he or she gets the nutrition and water needed while experiencing life on the go.
This handy spoon/cup features an ergonomic handle and an LED screen that automatically measures the weight of your dog food, letting you know if your pet is getting a healthy amount of nutrition while traveling.
Its wide and deep mouth allows for easy scooping and measuring without having to move back and forth constantly from the bag. It provides measurements in grams, milliliters, cups, and ounces so you can easily convert while traveling in other countries.
The cup is detachable from the handle as a quick food bowl for smaller pets. Once done, the cup cleans easily. 
Features:
Size: 23cm x 9.5cm x 5cm / 9" x 3.74" x 1.96"
Material: food-grade PP
Color: white
Battery-powered: CR2032
Auto timer: turns off after 1 minute
Maximum measurement: 800g / 80ml, 28 oz, 2.7 fl oz
Use this handy cup to maintain accurate readings of your pet's water and food intake while traveling so you know he or she is happy and healthy on your next excursion.
Aussies dont just work hard, they play hard!
Why people love our products
Nothing else like it
Unique design that can't be beat.
Incredible quality
Solid material that screams quality.
Simple design
Perhaps the best looking product.
Who is Billie Richardson?
Ut nec dignissim ligula. Mauris ligula leo, lacinia eu malesuada sed, lacinia ultricies sapien. Phasellus id felis quis turpis laoreet bibendum. Mauris lorem eros, egestas vel nisl eu, vestibulum malesuada leo.
Is your aussie great?