Super Absorbent Puppy Towels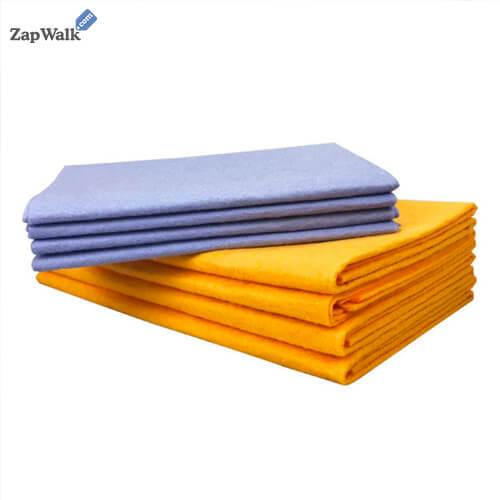 Super Absorbent Puppy Towels
All orders are processed within 1 to 2 business days. Estimated shipping times may vary depending on location and dates, please allow up to 6 weeks for delivery.
Overview
Keep your pets soft and dry while controlling messy pet hair in cars and homes with this adorable pet bath towel!
This specially designed towel is an ultra-convenient accessory to take on your next trip. It is made of quick-drying microfiber that soaks up water from pet hair more efficiently than standard towel designs. The material also prevents static and is soft to the touch, making bath time more comfortable for you and your travel buddy.
Between baths, the towel also works as a handy mat for your pet to sit and sleep, creating a comfortable home while controlling pet hair in sensitive areas such as hotels, offices, and Airbnb's.
Each towel features two adorable paw-shaped pockets that hold your hands as you dry off your dog. After use, the towels wash easily in any washing machine. The microfiber material resists fading.
Use these cute, ultra-absorbent towels during your next trip! It's a quick and easy solution to keep your pet clean and comfortable and helps you spend less time cleaning up dog hair and more time enjoying your time on the road. 
Aussies dont just work hard, they play hard!
Why people love our products
Nothing else like it
Unique design that can't be beat.
Incredible quality
Solid material that screams quality.
Simple design
Perhaps the best looking product.
Who is Billie Richardson?
Ut nec dignissim ligula. Mauris ligula leo, lacinia eu malesuada sed, lacinia ultricies sapien. Phasellus id felis quis turpis laoreet bibendum. Mauris lorem eros, egestas vel nisl eu, vestibulum malesuada leo.
Is your aussie great?