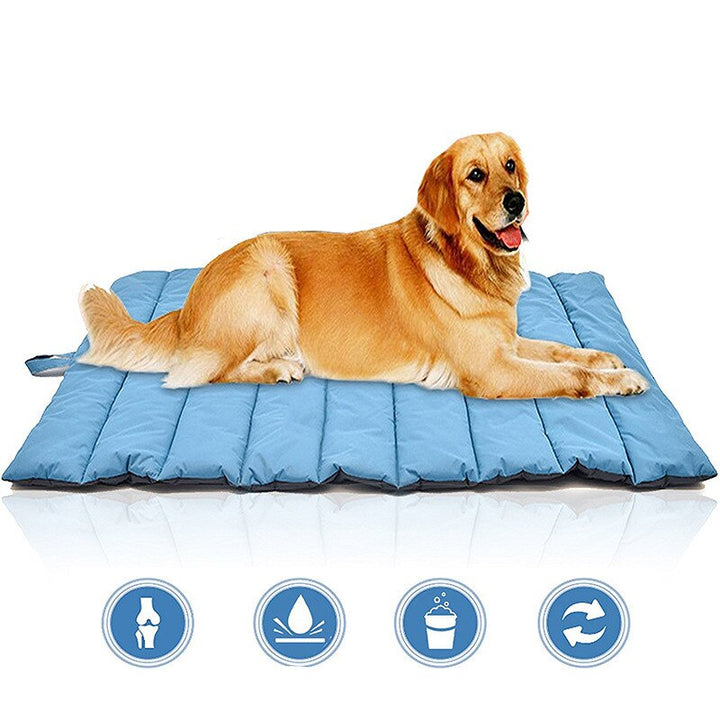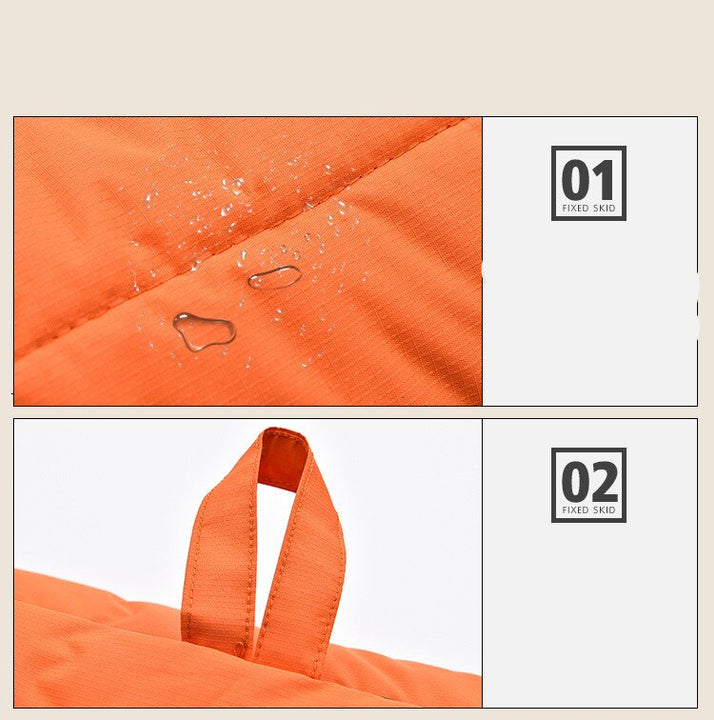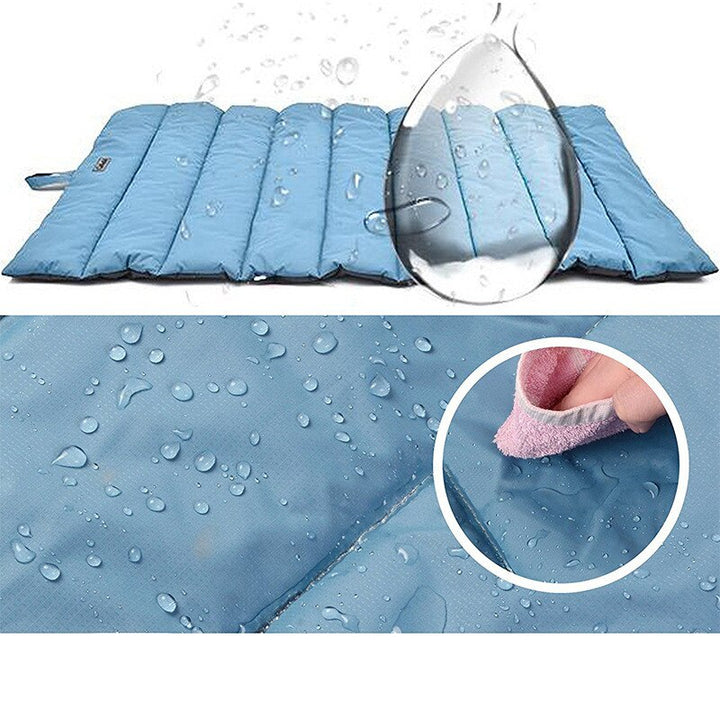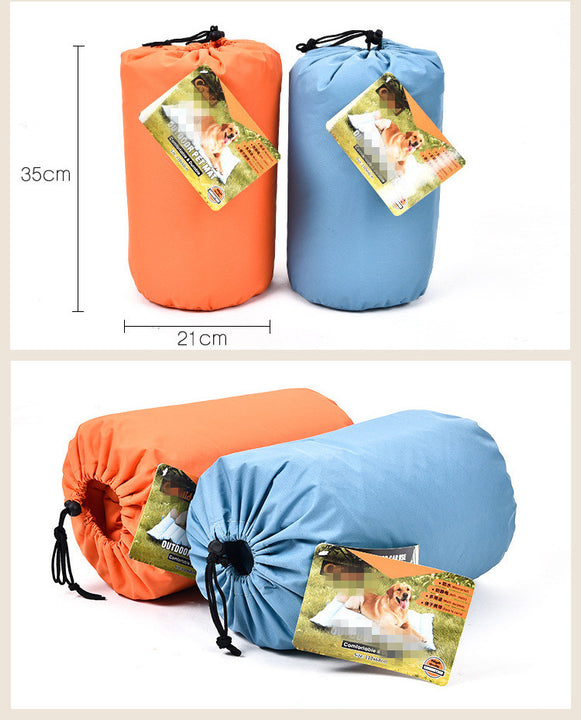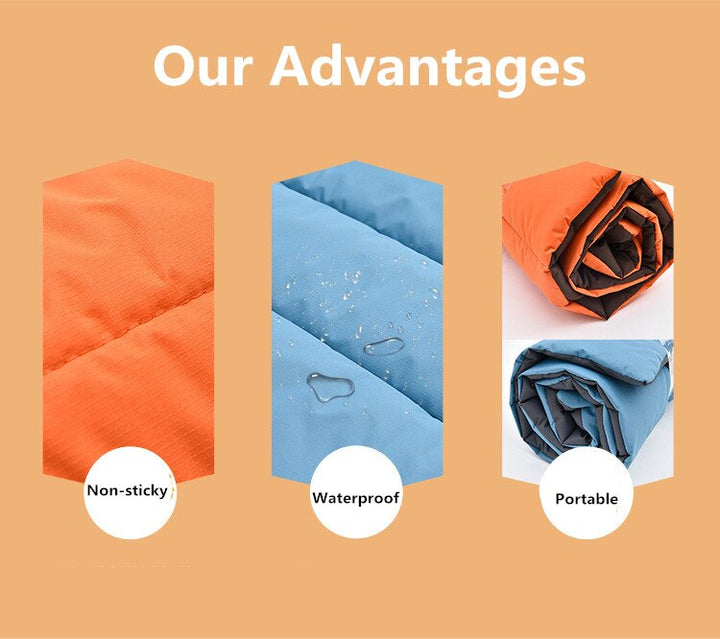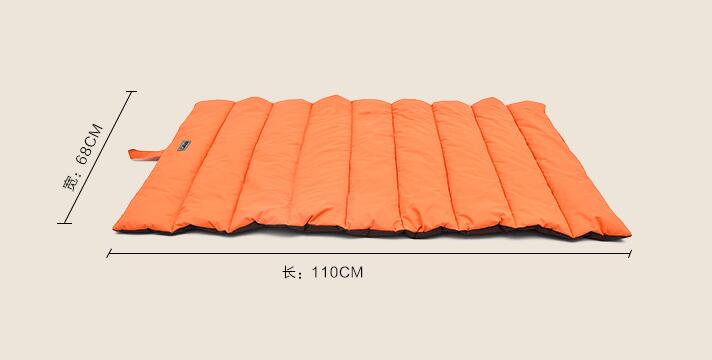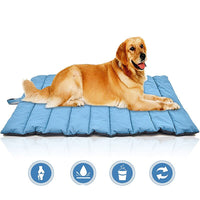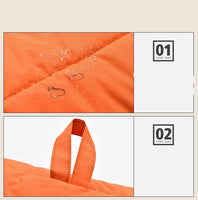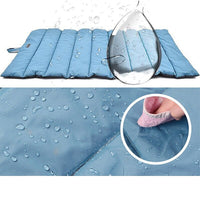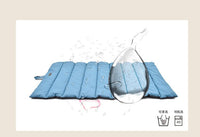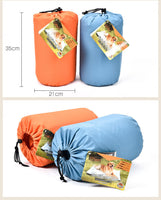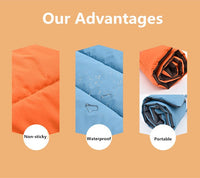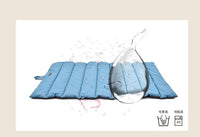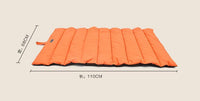 All orders are processed within 1 to 2 business days. Estimated shipping times may vary depending on location and dates, please allow up to 6 weeks for delivery.
Overview
Create a comfortable home for your dog wherever you go with these portable dog mats. Great for indoors and outdoors, the specially designed mats are a quick and easy way to create a soft home for your pet to relax after a long day of exploring.
Each mat winds into a tight roll and snaps in place to keep it from coming loose while packing and traveling. A hand strap allows for easy access while carrying.
The ultra-soft padding is made from plush polyester that creates a relaxing home for your pet. Special ridges add strength while dispersing the padding evenly so it won't collect in one corner.
Place this mat on a floor, in a car, or on furniture such as sofas and chairs for added softness while keeping the spread of pet hair down to a minimum. It works equally well as a mat and a bed. When it gets dirty the two-sided design lets you turn it over for extended use before washing.
Aussies dont just work hard, they play hard!
Why people love our products
Nothing else like it
Unique design that can't be beat.
Incredible quality
Solid material that screams quality.
Simple design
Perhaps the best looking product.
Who is Billie Richardson?
Ut nec dignissim ligula. Mauris ligula leo, lacinia eu malesuada sed, lacinia ultricies sapien. Phasellus id felis quis turpis laoreet bibendum. Mauris lorem eros, egestas vel nisl eu, vestibulum malesuada leo.
Is your aussie great?